Setting up a Secure Cascading WMS on MapServer
date

:

2010-07-20 15:46

author

:

admin

category

:

mapserver, security, wms

tags

:

64bit, cURL, ssl

slug

:

setting-up-a-secure-cascading-wms-on-mapserver

status

:

published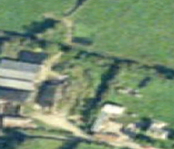 There a number of benefits to using a cascading WMS service ?" a WMS service that is read and then forwarded on through an intermediary WMS server:
you can cache the service (for example with TileCache) to greatly improve performance

your application need only worry about a single point of connection, using WMS layers aggregated from many different sources

you can add additional metadata missing from the source

services can be reprojected (using GDAL)

you can merge WMS layers together and server them out as a new map layer
There are also some negatives:
you have additional server configuration to set up and maintain

if you are not adding or changing the WMS service you should probably connect to the WMS service directly in the client applications, otherwise there will be a performance hit

caching may contravene the licensing agreement of the original WMS source
The rest of this post details the steps in setting up a cascading WMS using MapServer. You need MapServer 5.4.1 or higher to implement a secure cascaded WMS service. This example uses a 64-bit version of MapServer 5.6 taken from Tamas Szekeres's autobuilds site installed in a C:\ms4w64 folder. It also assumes MapServer has been configured with SSL as detailed in another post. In this example I use IIS and Windows Server 2003.